I am Eschara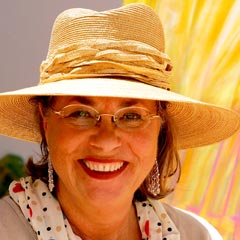 Born in 1949.
Upon completing my full-time education and commercial training, I initially worked as an authorised signatory in the electronics industry. I first began taking painting lessons in 1983 – alongside my job to begin with – at the Peter Valentiner summer academy in Trier, among other institutions.
In 1990 and 1991, I studied painting at the Alanus University of Arts and Social Sciences in Alfter/Bonn with Wilfried Ogilvie, whose zest for the social power of art had a vast impact on me. It was here that I had a wonderful encounter with Boris Birger, who showed an interest in my work.
Both painting and drawing became an innate necessity for me during times of crisis in my life, which forced a pause and reflection on what is important in life upon me, and in 1993, I embarked on study trips to Norway, Spain/Lanzarote, the Netherlands, France, Portugal, and Austria. During these trips, I was able to gather valuable experience both in studio communities (for instance in the Netherlands with 1975 award-winning sculptor for Germany at the Biennale in Florence, Henriette Riederer) and during individual encounters (Egon von der Wehl in Portugal, for example).
For over 20 years now, I have reflected on
the face of humankind – Portraits –
the face of Earth – Nature –
and, in more recent years, on cosmic forms of expression.
In 2001, I selected the square as my format to "create something new", the "Swirl of Colourful Light".
The square has fascinated countless artists since Malevich, and inspired a growing number of new works. Together with the circle, it counts among the geometric forms, which seem to symbolise perfection to us. In saying this, it is – unlike the auratic circle or nervous triangle – at the same time dynamic like no other. It can be balanced on a corner in a similar style to Max Bill, or left to pulsate, as in Ad Reinhardt's work. One can gain inspiration, be seduced, unsettled or also calmed again by it. The square exists within its own gracious quadratic universe that creates space for a virtually incorporeal perception process, a world view -
"I can now be."